Hi, I'm Ange.
I started Secret Warriors to help busy women put themselves first, once in while.
I'm Mum to adorable twins and we live in Derbyshire with my husband Neil. I also work in London, which offers me a regular night away… and guaranteed sleep !
When Ethan and Isla were babies, we survived on so little sleep we felt permanently broken. After two gruelling rounds of IVF, it felt wrong to complain, but it was a tough time. And I know my story's a common one.
So much so that after three years and many many retreats, with countless wonderful guests, Secret Warriors has expanded with some amazing partners and two phenomenal Company Directors – Karen and Shaz.
Karen is Derbyshire born and bred and lives with her husband and younger son on the outskirts of the Peak District.
She has spent the last 10 years of her career working with local pharmaceutical and wellness company Weleda UK and founding the Weleda Wellbeing Advisor Network of 500 women across the UK. This Network is highly trained to give wellness advice and care to their local communities and are now working with Secret Warriors on each retreat.
Karen's also a certified Nutritional Therapist, Feminine Leadership and Wellness Coach and, with best friend Shaz, is excited to be creating a beautiful partnership with Ange to offer unique, tailored escapes to all who need them.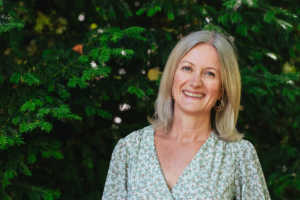 Sharron's love of Derbyshire and green fields has recently brought her back home to the UK after living in Spain for the last 5 years.
She has over 20 years experience of working in health care, as a Nurse, Clinical Director and Well- Being Recovery Coach . She is also a dual registered Kundalini and Chopra Certified Yoga Instructor, Certified Davidji Master of Meditation Teacher and Ayurvedic Therapist.
After her own journey and recovery from total burnout , she has a deep passion and purpose to create a beautiful space for people to relax , let go , feel nurtured and nourished and learn about the importance of self-care .
She lives in Derbyshire with husband Nick, their two crazy dogs and three cats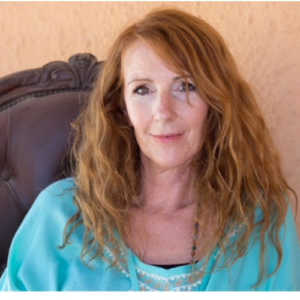 What an absolutely fantastic weekend !  From the moment I walked through the door I felt at home, welcome and relaxed! It was the perfect couple of days which did exactly what it said it would do…
Such a fantastic, relaxing night away.  It was so well organised and well thought through.  Loved the little touches and personal detail to everything. In just 24 hours I felt completely relaxed and pampered.
As soon as I found out about the Secret Warriors Retreat I booked on.  What a brilliant idea for some much needed me time. My experience has been a mix between going to a spa and a hotel break, with the added benefit of having home comforts at hand.
What an amazing weekend – perfect house and awesome host.  To have everything done for you – food, coffee, booze, tidying up etc, leaving you to relax and enjoy time makes a wonderful change.
Giving back
10% of our net profit is split equally between the following charities, at the end of each tax year, to support their vital work:
The Born Free Foundation: helping keep wildlife where they belong – in the wild
Sheffield Children's Hospital: providing pioneering and world-leading treatment for children in need