Once Upon A Fork
We're thrilled to partner with Amelia, founder of Once Upon A Fork – food lover, creator, stylist, tutor, podcaster and social media food guru.
Her seasonal menus are mouth-watering, locally sourced and lovingly prepared, all cooked on-site at our retreats.
We're so excited to be collaborating together on tailored food-lover retreats – find out more.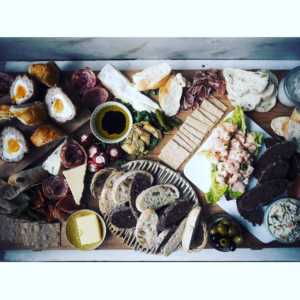 Magic Organic Apothecary – MOA
Our favourite natural skincare brand, each dreamy MOA product is lovingly developed by Founder Charlie.  Made in England, inspired by old herbal folklore and with a sprinkling of magic.  All products are cruelty free and work in harmony with nature, using carefully selected organic and botanical ingredients. The scents are truly out-of-this-world.
We're thrilled to share MOA treats at each Retreat and excited to offer workshops to explore the magic – get in touch to find out more.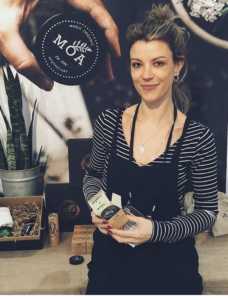 Renes Dream Treatments
Our wonderfully talented in-house therapist Karren blends years of experience, astounding knowledge of the body and how her treatments complement it, together with beautiful Neal's Yard products to rest and reset the mind and body.
We frequently hear 'that's honestly the BEST treatment I've ever had' from guests after a session with Karren.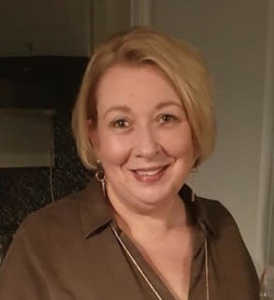 Fiona Watson Mindfulness
We're thrilled to partner with the extraordinarily talented Fiona Watson, mindfulness and relaxation expert. Fiona teaches powerful and highly effective strategies to help guests find calm, live well now and enjoy life more.
Kate Campbell fitness
Passionate, dedicated and driven by her belief that exercise should be fun and food enjoyed, Kate's extensive experience includes weight management, sports massage, aromatherapy, nutrition, lifestyle and fitness assessment.
We're thrilled to name Kate among our partners – an inspirational entrepreneur who founded Kate Campbell Fitness, what she doesn't know about fitness isn't worth knowing.
Peak Venues 
Peak Venues offers some of the finest holiday cottages in the beautiful Peak District.
They're a wonderful team who provide service that's second to none – we're thrilled to call them our partner.

Feel Retreats 
Feel Retreats amazing founder Sharron Fitzpatrick's unique approach to wellbeing inspired Secret Warriors' entire ethos.Sharron travels between the Peaks and her beautiful home in Mojacar, Spain, where she runs luxury Retreats for guests who need more than a weekend away.Sharron's incredible healing skills include yoga, ayurvedic massage, meditation and holistic therapies.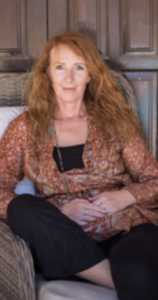 As soon as I found out about the Secret Warriors Retreat I booked on.  What a brilliant idea for some much needed me time. My experience has been a mix between going to a spa and a hotel break, with the added benefit of having home comforts at hand.
What an absolutely fantastic weekend !  From the moment I walked through the door I felt at home, welcome and relaxed! It was the perfect couple of days which did exactly what it said it would do…
What an amazing weekend – perfect house and awesome host.  To have everything done for you – food, coffee, booze, tidying up etc, leaving you to relax and enjoy time makes a wonderful change.
Such a fantastic, relaxing night away.  It was so well organised and well thought through.  Loved the little touches and personal detail to everything. In just 24 hours I felt completely relaxed and pampered.
Giving back
10% of our net profit is split equally between the following charities, at the end of each tax year, to support their vital work:
The Born Free Foundation: helping keep wildlife where they belong – in the wild
Sheffield Children's Hospital: providing pioneering and world-leading treatment for children in need